RAW Superstar The Miz made an appearance on Smackdown Live this week (via the Wildcard Rule which has rendered the brand split  outside titles moot until October anyways) and he said what the dirtsheets have been saying for months: Shane McMahon has been dominating screen time on RAW and Smackdown since his Heel turn earlier this year.
When The Miz said it, he got a huge pop from the audience in reaction. Kudos to WWE for allowing it to be said on the air and more than likely, we will see storyline changes sooner than later.
It probably won't be due to feedback from Superstars though. Vince is known to be super protective of WWE Creative and outright rejects any ideas that even suggests a current storyline is not working (hint: It probably isn't!). Yikes. According to various rumors, despite a report from earlier this week that WWE would listen to feedback from talent, they're shutting down 99% of pitches sent their way. Ouch!
This is a REAL BAD look to say the least.
The latest longterm rumor to emerge involving Shane is he will beat Kofi Kingston for the WWE Championship and then lose the title to another babyface. Not a good idea. At all. Yeah he's a credible Heel simply for being a McMahon at this point but McMahon Fatigue is a real thing. LOL. Pushing Elias to take the title from Kofi would be a better look and could make for a nice swerve if Vince is willing to do it. You could then have Elias drop the title to Roman Reigns or even Ali.
On a related note, kudos to Bayley for calling out Alexa Bliss for her track record of befriending and then turning on people on this week's Smackdown Live. Clearly another backstab involving Nikki Cross is being set up but that's probably gonna have to change now.
Oh and no it's not likely Alexa Bliss will win the Smackdown Women's Championship from Bayley. Why a RAW Superstar is challenging for the Smackdown Women's Championship aside, the match itself isn't a bad idea. Ignoring the bran split is and more so since we know Bayley will retain.
Speaking of NXT Call Ups.
I wasn't paying attention until last week but EC3 is getting buried by WWE Management on purpose. Jon Moxley revealed the likely reason why in his Chris Jericho Podcast last month is because of their short-lived feud in February. The original plan was for EC3 to be put over as a babyface against Moxley, who was fighting as a Heel. The crowd was having NONE of it and booed him out the building while cheering for Moxley. His Midcard to Low-Tier push is clearly in retaliation for that.
It's a damned shame and more so given so many were against him being moved to the main roster earlier this year. Bully Ray (aka Bubba Ray Dudley) said EC3 should have been given another year in NXT to develop before being moved to the main roster. Given we are seeing talent who spent time on the main roster now going to NXT, that's a fair point.
I do think if EC3 can weather the storm that is Low-Tier Purgatory, he could earn a push to the Midcard and then Main Event. It may be a year or two though given Vince reportedly wasn't feeling him from the beginning though.
It was announced this afternoon Lars Sullivan will be out for 6 to 9 months after suffering a serious knee injury. Given Vince had huge plans for him, it goes without saying it's a HUGE setback for The Freak.
…It's also a HUGE opportunity for him to have a reboot when he eventually returns. The earliest he could return is next year's Royal Rumble and the latest is Wrestlemania 36. I heard the original John Cena appearance was supposed to involved Lars Sullivan but that ended up not happening.
Whenever Lars Sullivan returns, he has to make an immediate impact.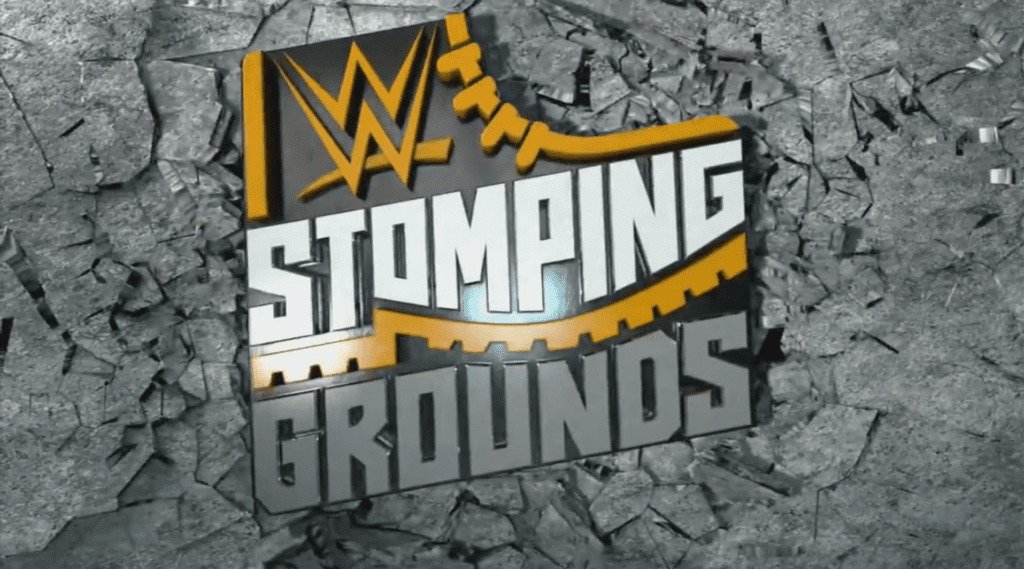 Various websites are calling it a "must-miss" Pay Per View. Given WWE is struggling to sell tickets and most of the matches on the card are Super Show Down, Money in the Bank and even Wrestlemania 35 rematches, that's a fair arguement to make. It also doesn't help the name of the Pay Per View itself is very underwhelming to boot–pun intended.
Of course, I will watch via WWE Network. The main reason I haven't consistently done match results this year is pure laziness. A second reason is I have been following other things including original content on WWE Network.
Speaking of, a lot of folks forget the current roster doesn't just perform on their respective WWE Brand but they also record original content for WWE Network. You're not only trying to fight for airtime but you have non-match obligations as well. If you've never seen Ride Along, Table for 3, Chronicle, WWE 24/7 or Chronicle you're missing out on a lot. I'll just put it like that.
If you have enjoyed this post or other posts I have made on this blog, please consider making a monetary donation via PayPal. Whatever amount you can provide would be greatly appreciated.
Also: Paid 4 Clout will give you $27 instantly just for signing up via this link! Click for more details!