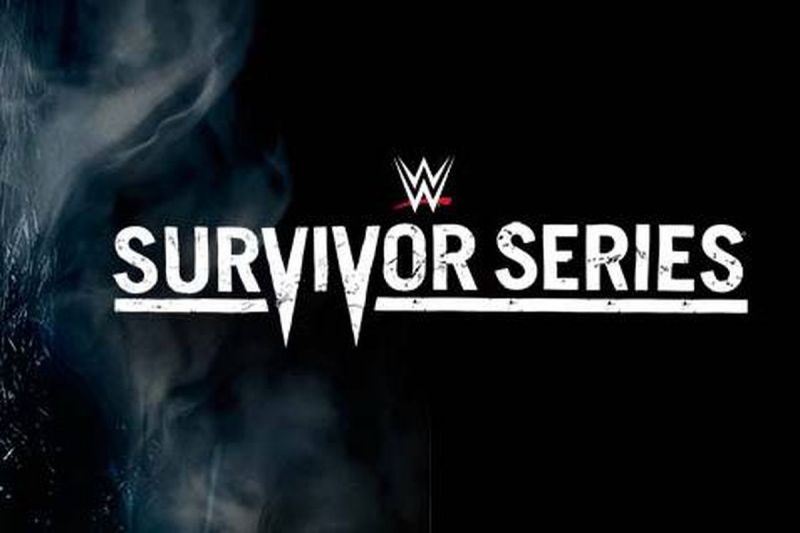 Survivor Series is just next month. RAW's TLC is the Sunday after next and Smackdown's Starcade is two weeks later. We'll get to those two PPVs in a bit but between Asuka's RAW debut at TLC, Paige's Smackdown debut (likely before or at Survivor Series) and the possability of Samoa Joe returning in time for the Royal Rumble (Reminder: He got hurt at Summer Slam), the time for roster shakeup is after Survivor Series. This is aside from the rumors Kevin Owens may be moved to RAW BEFORE Survivor Series.
Here are the Superstars who would benefit the most from a roster change:
Darren Young (RAW): Aside from the push he got when he returned from injury last year with Bob Backlund, not much has been done with him. A move to Smackdown would allow him to develop in the midcard level.
Bray Wyatt (RAW): I think we can all agree at this point the experiment was a massive failure.
Sasha Banks (RAW): Given things are being set up for Charlotte Flair to feud with Ronda Rousey, it makes sense for Sasha to be sent to Smackdown to reuinite the Four Horsewomen. Asuka will dominate RAW out the gate (and will obviously debut as a Babyface) so it makes sense for her to move. There's not much left for her to do on RAW and besides, Team Red can afford to be without her because of Asuka.
Bayley (RAW): Given things are being set up for Charlotte Flair to feud with Ronda Rousey, it makes sense for Bayley to be sent to Smackdown to reuinite the Four Horsewomen. Asuka will dominate RAW out the gate (and will obviously debut as a Babyface) so it makes sense for her to move. Plus there's the interesting tidbit Bayley dropped in an interview she may Heel turn soon.
Dolph Ziggler (Smackdown): Honestly, he needs a real title run. The token Intercontinental Title win last year off the Miz, then losing it the following Smackdown was just dumb. Having him win the U.S. title on RAW could help rebuild him given Dolph hasn't been in the title picture for years and it's clearly hurting his potential.
Naomi (Smackdown): Assuming Sasha and Bayley move to Smackdown, it makes sense for Naomi–a former 2-time Smackdown Women's Champion–to be moved to RAW to clash with Asuka and Alexa Bliss.
Natalya (Smackdown): Assuming Sasha and Bayley move to Smackdown, it makes sense for Natalya–presumably then the former Smackdown Women's Champion–to be movedto RAW to clash with Asuka and Alexa Bliss.
…There is also talk WWE might bring back ECW as a third flagship show. The reason the dirtsheets are saying this is there haven't been large roster releases like there have been in recent years. Former Superstars leaving on their own or asking to be released are the likely reasons we haven't been seeing mass layoffs in a while.
Speaking of:
The rumors are RAMPANT Neville is quitting WWE after he walked out an hour into last week's episode of RAW. The reason should be obvious: Enzo's Mega Push after the latter's breakup with Big Cass a few months back. The day after Big Cass got injured, Enzo's surprise debut on 205 Live happened.
You have to keep in mind Neville is a workhorse. When the Cruiserweight Division relaunched two years ago, they lacked star power. Neville, who was already known from his years on the main roster took the opportunity to reinvent himself as a Heel for the first time in the Cruiserweight Division.
You can't help but feel for him as his career was stale for a while until he went to the Cruiserweight Division. I would stop short of saying he's geting buried in exchange for Enzo's (clearly undeserved) Mega Push though. You have to be mindful Neville did everything he was told to do and literally carried the Cruiserweight Division after becoming the Champion a while back.
WWE was quick to deny Neville quit after he walked out on RAW but they need to find a way to make this right by him. They can't afford to lose a man of his skill to ROH, NJPW, Impact Wrestling or another promotion who would LOVE to take him in.
It was just last year Cody Rhodes (along with his wife, who worked as a ring announcer) left WWE due to disagreements over his Stardust Persona. He felt it was time for him to revert to Cody Rhodes but the creative team ignored him for months. Finally, he left in frustration a few weeks after his father Dusty Rhodes passed away. His older brother Dustin Rhodes (Goldust) is still with WWE.
Cody has been THRIVING since going to the indie circuit and reinforces the strong case hard work, dedication and loyalty to WWE isn't always rewarded. Especially due to the favoritism of some Superstars over others.
Let's move on to RAW-related stuff from last week:
Unsurprisingly, The Shield officially reunited last week. Weather it's long term or short-term, it will be fun to watch them together for now. As a reminder Ambrose and Rollins are the RAW Tag Team Champs while Reigns is clearly being set up to win the Intercontinental Championship from The Miz.
Another week without the Universal Champion making an appearance. I get it now why some people said Brock Lesnar is holding WWE hostage a few years ago: He negotiated a massive contract extension and can basically make appearances when he feels like it. Of course, there were the longtime part-timers for years like 'Taker and Kane. The difference is Lesnar doesn't like selling matches and putting people over unless he has something to gain from it personally. This was likely why Lesnar lost the title at Wrestlemania 31 in a Triple Threat Match without being pinned. He doesn't take clean losses unless he will be compensated in some way. This was why his losses to Goldberg at Survivor Series and the Royal were "allowed" plus they're actually friends in real life.
So we know Emma will be Asuka's first opponent on the main roster. The timing couldn't be better since almost all of the new talent introduced on WWE are themselves NXT Alumni. Kairi Sane, who won the Mae Young Classic (and is also Japanese) will likely succeed her as the new face of NXT's Women's Division.
Now to Smackdown-Related stuff from last week:
The Usos got emotional coming off their brutal match with The New Day, which went down as one of the best Hell in the Cell Matches in recent memory and the best Tag Team Hell in the Match ever. Just as the Usos declared a truce with The New Day, the other tag teams came out to challenge The Usos. The new Smackdown Tag Team champs tore into all of the other teams except Breezango ('cuz they're cool), even taking a very pointed shot at Mojo Rowley of the Hype Bros. A Tag Team Battle Royal was helld to decide who would next challenge the Usos, which Gable and Benjamin won.
After failing to win the Tag Team Battle Royal, there was a backstage promo in which a full Heel turn by the Hype Bros was teased. Rowley's frustration with their losing streak since Zack Ryder came back from injury a few months back led many to believe they're gonna split. Now the team Heel turning seems more likely to happen and it would be good since the Usos clearly Face turned on Smackdown last week.
Speaking of Tag Teams: Luke Harper and Eric Rowan were re-introduced in a clearly awkward yet interesting promo. They're thankfully coming back as a Heel Tag Team, which Smackdown sorely needs. Both had forgetable and poorly booked singles runs on separate occasions. The duo needs to prove they can find success without Bray Wyatt and this could be their opportunity to do it as a tag team.
Noticably absent from last week's Smackdown was the WWE Champion, Jinder Mahal. He flew out after Hell in a Cell to resume promtional work in India and yes, this was why he was booked to retain the title. WWE will need to be careful not to overbook Mahal vs. Shinsuke Nakamura with the latter losing. At this point, Nakamura's momentum is in danger: He's failed to win the WWE Championship 3 times in a row. Having him feud with Baron Corbin for the U.S. title could help. In exchange, the time is right to have AJ Styles feud with Mahal and help put him over like he did for Corbin.
Ziggler and Roode…clearly they're both a work in progress. Both will be out of either title picture for the rest of the year so…yeah.
…As attention shifts to the RAW-Exclusive TLC this Sunday, the cross-brand Survivor Series will be here before we know it ^_^
Save
Save
Save