…But it would be remiss to not acknowledge Paige officially retiring in the same building she both made her RAW debut and won the now retired Divas Championship in her first match on the main roster. As I thought, WWE decided to wait before her retirement was officially announced. The biggest reasons being she was needed to help push the other members of her stable.
As a reminder, Paige suffered the same type of neck injury as Edge. She was on the main roster for four years but missed nearly half of her run due to her suspension. At least when Edge was forced into retirement, he was a first ballot Hall of Famer. He is also under no illusion there is no coming back from his neck injury. The same is true for Paige unfortunately and it's why the two have apparently been meeting since Paige suffered her career-ending injury.
As for what she will do now, her stepping away now would seem to confirm one or both remaining members of Absolution are going to Smackdown next week. Paige could certainly be brought on as a commentator or manager as she has been up to now. That aside, her immediate plans will likely be to find a new passion outside wrestling. It certainly won't be easy given she literally born into the business (her family runs a promotion in the UK).
As I predicted, Ember Moon made her debut on RAW. The former NXT Women's Champion dropped the title to Shayna Braszler at NXT Takeover: New Orleans. The Authors of Pain and No Way Jose (the new Adam Rose/Brotus Clay prettymuch) also made their debut on RAW.
Jeff Hardy and Samoa Joe both also made their return from injury. Bray Wyatt, who hadn't been seen since his match with "Woken" Matt Hardy returned at the Andre The Giant Memorial Battle Royale where he helped Matt win the match. Apparently, "the succubus that is Sister Abigail has been exorcised" by Matt Hardy. Meaning, Bray Wyatt's gonna have a new persona. Weather or not it will be temporary like Orton was when he was paired with Bray or not remains to be seen.
As expected, Kevin Owens and Sami Zayn wasted no time begging Kurt Angle–because Steph got her arm broken by Rousey again at the start of the show–for a spot on the RAW roster. The problem: There's only one open slot and they have to have a match for it. Said match happens and they draw so neither gets that slot. Shades of Heath Slater after the draft, yes?
The biggest news was of course, the return of Bobby Lashley to WWE after being away for 10 years. He is clearly being set up to feud with Brock Lesnar. Given The Beast just renewed his contract with WWE for another year yesterday morning, Roman Reigns being pissed makes alot more sense. LOL. Speaking of Reigns and Samoa Joe, they will clash at Backlash next month.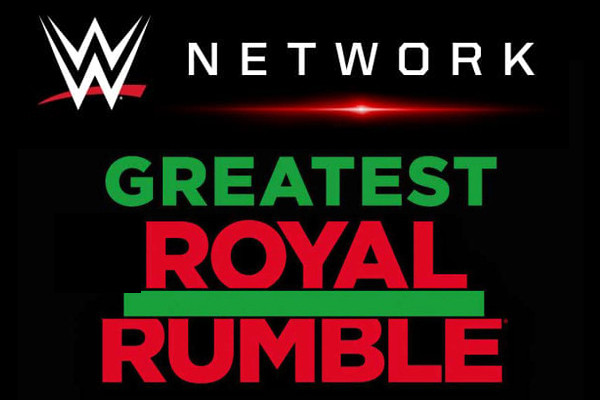 …Before Backlash, there will be The Greatest Royal Rumble in Saudi Arabia. This event will be carried by WWE Network and takes place Friday, April 27. It starts at 12PM EST (TIme Zone difference) and four matches have been announced so far:
50-Man Royal Rumble (obviously)
Seth Rollins vs. FInn Balor vs. The Miz vs. Samoa Joe Fatal Four-Way Ladder Match for the Intercontinental Championship
John Cena vs. Triple H
Roman Reigns vs. Brock Lesnar Steel Cage Match for the Universal Championship
…As of Monday Daniel Bryan, Kane, The Big Show, Bray Wyatt and Braun Strowman have been announced as participants in the 50-man Royal Rumble. It will feature Superstars from both RAW and Smackdown obviously with no word yet if the winner will get anything.
If Nia Jaxx's new body suit is any indication, some Women's Matches should be expected. If I had to guess, it will be a Battle Royale featuring women from RAW and Smackdown as well as NXT obviously. WWE is pushing hard for Women's Matches in Saudi Arabia so…yeah.

As an aside: It was leaked Charlotte will challenge Carmella for the Smackdown Women's Championship next week in a TV ad for next week's show in Providence, RI. The only reason I saw it is because I happen to be staying in a motel in Dartmouth right until Wednesday morning. This confirms Carmella cashes in tonight so…yeah.