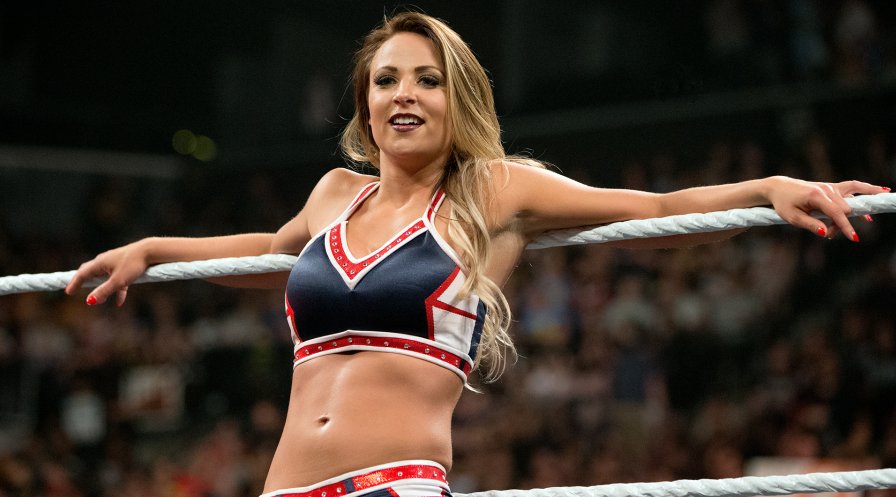 WWE.com broke the news this past Sunday 28 year-old Tenille Dashwood, known in WWE as Emma has been released from her contract. She last worked with Asuka at TLC and RAW last week, losing to her in both matches.
I'm assuming the decision was made in advance, mostly because she put Asuka over on her way out. WWE tried alot of things to get her Over but nothing seemed to work. She also had the bad luck of getting de-pushed or putting someone else over.
Her last two matches were clearly WWE's way of helping her find work in another promotion. They certainly weren't squash matches and were perhaps her best matches outsude NXT. She could certainly make a name for herself on the indie circuit or even return to her native Australia and do something else.
Darren Young will always be remembered from his days alongside Titus O'Neil as the Tag Team PrimeTime Players. D-Young made news two years ago when he came out on Social Media, making him the first openly Gay Wrestler. WWE took took the high road and did what they could to support him then and since.
Injuries denied him Tag Team gold and likely at least one Intercontinental Championship run as a singles competator. When he re-debuted as a singles competator alongside WWE Hall of Famer Bob Backlund, things looked good. An injury sidelined him right when he was getting pushed and that was likely whas cost him his WWE run. Young also spent a large chunk of the last few years doing promotional work for WWE, likely in part because he is wrestling's first openly Gay wrestler.
Young probably will join Emma on the indie circuit but I can see him returning to WWE at some point in the future.
Summer Rae is perhaps the only release no one is surprised by. She was kept around only because she's eye candy. Cj Perry–Lana in WWE–has the same problem but WWE knows how to use her. WWE tried with Summer what they tried with Emma and Lana: Everything.
…Unlike Lana, she didn't have another Superstar she could be paired with after she split with Fandango. Shane's dig on Lana last week in reference to her lack of in-ring skills could be said about Summer as well. Plus it didn't help she hasn't been around in over a year. I don't remember seeing her after the brand split actually.