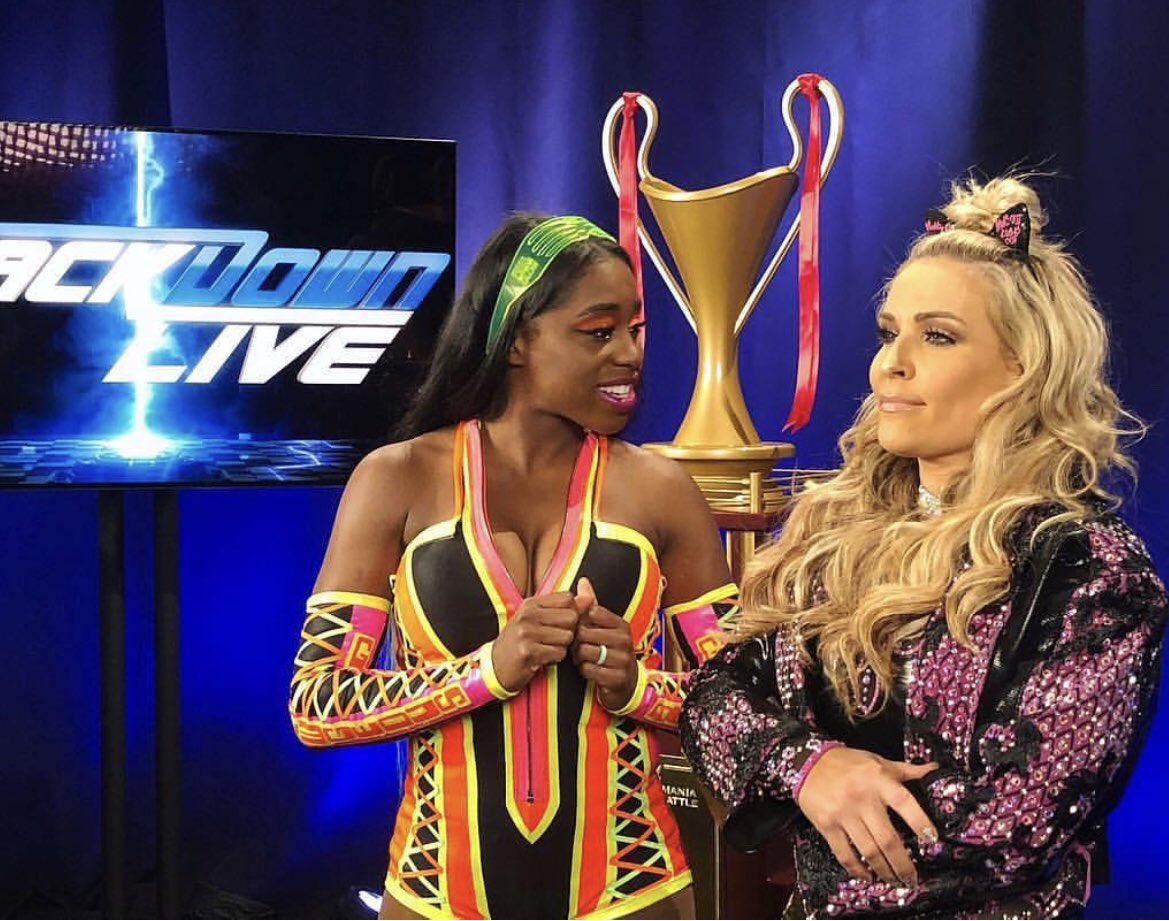 Websites are only now commenting on this twitter post Naomi shared yesterday afternoon. While this is obviously nothing new for either Naomi or other superstars of color, they usually wait until they retire or move on before opening up about it.
Naomi is a 2-time Smackdown Women's Champion and also the wife of Jimmy Uso. She made her return after recovering from an injury she suffered in November at Wrestlemania where she won the Battle Royale. She has certainly come a long way from where she started almost 10 years ago.
I was actually going to talk about this in a separate post but it would be fair to call Naomi the 5th Horsewoman of WWE. She didn't through NXT like Charlotte, Sasha Banks, Bayley and Becky Lynch (as well as Alexa Bliss, pictured) but neither did Tamina, Ronda Rousey or Mickie James. Naomi has proven she can hang with the NXT Alums who dominate the Women's Division so…yeah.
Haters you ignore. Racists, you do not.
Why?
Because they are our teachers, police officers, doctors, plumbers, waiters/waitresses, attorneys and yes, journalists. I'm not trying to discuss politics in detail on the blog–I do that on my main blog, after all–but my point is the internet's made it easier for them to spread their hate wherever they can.